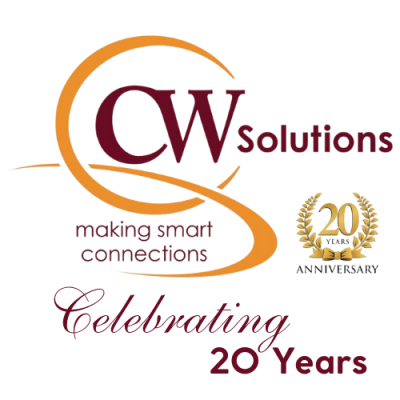 CW Solutions celebrates 20 years in business!
On behalf of CW Solutions, we wanted to say thank you for making the past 20 years as successful as it was and for your continued support. We value your trust and confidence in us and sincerely appreciate you!
Here's to many more years!